In Santa Ana, CA, buying a vehicle, particularly a used one, is something that many people do daily. There's nothing that should be too challenging or intimidating about the transaction, but if you've never attempted it before, then you might be unsure about potential warning signs that you're about to be stuck with a lemon. Let's talk about what you should be on the lookout for as you head to the car dealers so that you won't be disappointed with your choice.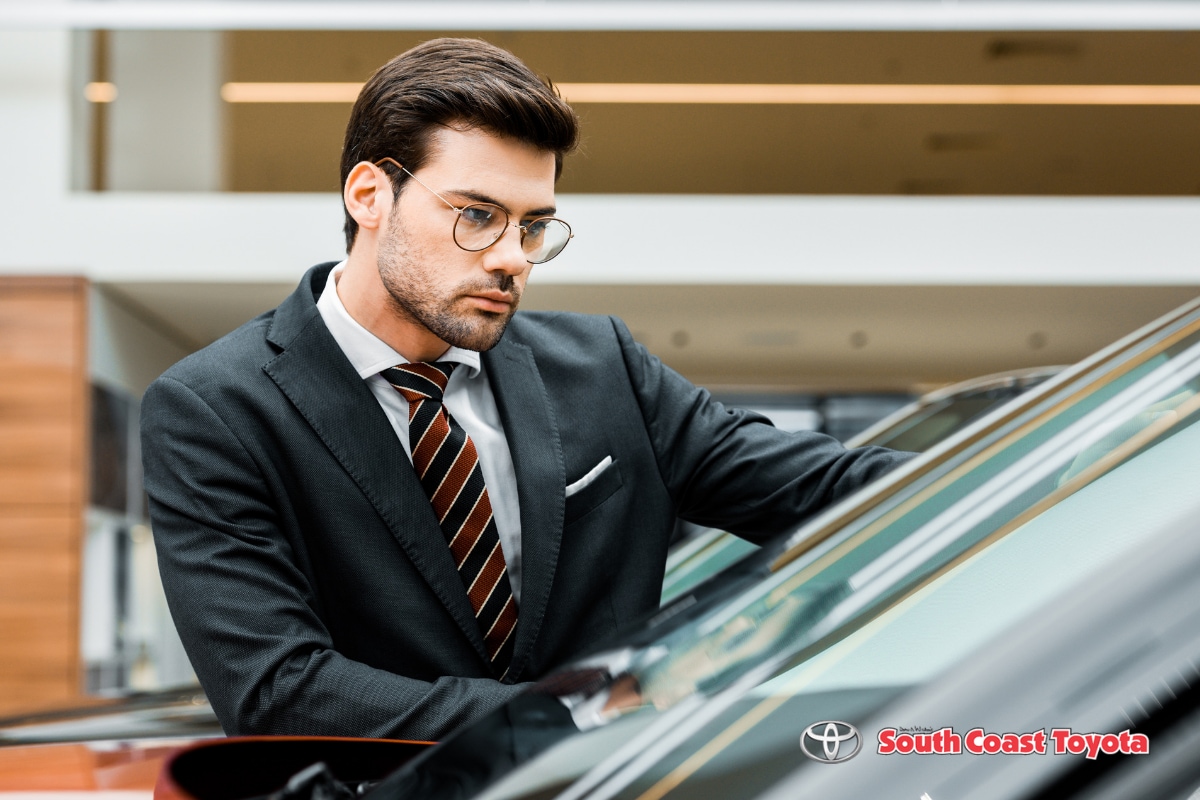 Accident Damage
There are plenty of used cars that have been involved in accidents in Santa Ana, CA that are still fine for you to buy. However, a major collision is different than a fender bender, and you should have a mechanic check out the car that you're considering especially carefully if you see on the vehicle history report that it was involved in an accident at some juncture.
Let's say that there are several dings and dents on the fenders both at the front and rear of the vehicle. That's probably an indication that the previous owner was reckless, and it likely means that they were careless with the upkeep of the car as well.
Also, if you see on the history report that there was an accident, then that could mean that there's damage to some of the vehicle's interior components that won't be visible and can only be detected by an expert professional mechanic. In other words, if you want to avoid driving off in that lemon, don't trust your eyes alone unless you have a wealth of automotive knowledge. The cost of a professional inspection is well worth it.
What the Coolant Can Tell You
Your mechanic in Santa Ana, CA should check the coolant overflow reservoir next to the radiator. They're looking for debris in the fluid which would indicate that the car has not been serviced recently. The color of the engine coolant is a strong indication whether the previous owner has been lax in getting the vehicle in for its regular maintenance.
Oil/Transmission Fluid
The oil is another telltale sign if the car has been well maintained in the past or hasn't been. If the color of that oil is dark black and gritty, then it is past the time that it should have been replaced.
The same is going to be true for the transmission fluid, but in that case, the mechanic will be looking to see if it has turned a dark brown, indicating that it is past its useful life. A burnt odor could also mean that it's time for it to be changed out, or it could even be indicative that the transmission will need to be replaced soon. Ask the car dealers if there is any service record that you can reference.
Was the Previous Owner a Smoker?
At first, it may not seem to make much sense to not buy a vehicle in Santa Ana, CA that had previously belonged to a smoker. What does smoking have to do with vehicle maintenance?
The most obvious answer is the smell. If you're a non-smoker, then you can immediately tell when you enter an enclosed space if a smoker has just been there. The same is certainly going to be true for when you sit down in the driver's seat of a used car.
Someone who smokes regularly and has been using that car for years will have left an odor in there that is extremely difficult to eradicate. You can use Febreze, lemon-scented air fresheners, and everything else you can think of, but it's going to be tough for you to get rid of that persistent stench completely.
If you can't get rid of the smell and you're sitting in the car every day, then it will get on your clothing, your gym bag, in your hair, and on your skin, and you'll carry it around with you just as if you had been a smoker yourself. You don't want that, so use your nose when you go to the car dealers. Try to detect the problem before the papers are signed.
Mechanical Band-Aids
If there has been work done on the car recently, that is not necessarily an indicator that there is anything wrong with it. It could be that the last owner had wanted to give the vehicle a tuneup so that they could move it more easily.
However, it is also possible that these repairs could have been done to hide more severe defects. If the engine compartment was recently cleaned, it could mean that there was an oil leak. There is no way to tell exactly why the repairs were done if you're not an experienced mechanic, so again having an expert look it over is going to be the solution to this potential issue.
Other Signs of Neglect
Stains in the vehicle's interior, cigarette burns, slashes and rips to the upholstery, and other signs that the previous owner didn't care much about the car should give you pause. If they allowed those sorts of things to happen, then they probably didn't perform other regular maintenance either. You're looking for a car with a spotless interior.
The car dealers in Santa Ana CA probably aren't going to try to sell you a lemon intentionally, because doing so will get them bad reviews online that will dissuade people from trusting them.
By law, dealers are also required to tell you if the car's road-worthy. Toyota dealers like South Coast Toyota is under the Toyota Certified Used Vehicles (TCUV) program ensuring you or any buyers that any Toyota automobile bought from them are of good quality, are innovative, and are durable. Another great thing is that the TCUV keeps you updated of the car's history and will only receive Toyota's seal of approval if it deserves it.
Remember that there's no going back if all paperworks for your car have been signed so make sure that you get yours from a certified dealer which has thoroughly inspected it first.