It seems as though the end of the year is a time when a lot of people in Santa Ana try to buy some big-ticket items. Part of the reason is because of the holidays when many sizeable gifts are exchanged. Families save up their money and get each other things like new smartphones, toys, or even pets in some cases.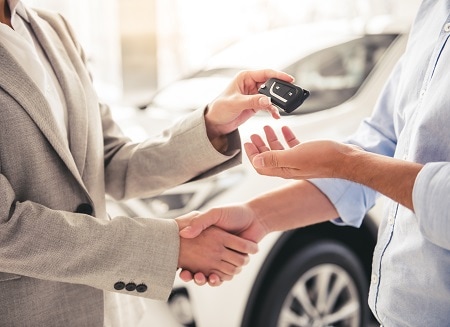 The close of the year is also when lots of people head to the Santa Ana used car dealers in the area, though. That is because, like with dealerships that specialize in brand-new cars, there is fresh inventory coming in, and the current stock must be moved out to make way for it.
You might think that since it is past New Years, that you may have missed out on all the good deals, but that is not the case if you play your cards right.
You Can Still Save
Although some of the holiday sales may have concluded, if you have a particular used car model in mind, and one of the Santa Ana dealerships has the one you want, you can go to them and speak frankly about your needs. They will likely be eager to start Q1, the first quarter of the new year, off on a good note.
It is possible that if you mention a discounted price that was available during the holiday season back in December, that they will be willing to give you a comparable deal. If they won't give you quite that deep of a discount as was available a few weeks ago, you might also ask if they can sweeten the deal with some other perks.
Some used car dealers in Santa Ana will detail the car for you before you buy it. They might give you a second car key or key fob without charging you an additional cost for it. Some dealerships will provide you with a card for a free oil change, or several free oil changes.
If you speak to them reasonably and politely, then they should respond in kind, and if you have a used car of your own to trade in, then you should be able to use that as a down payment for the newer model.
If you also have some holiday money saved up, then you can put that toward the sale as well. The more you can afford to pay at the time you take possession of the car, the less money you will have to pay each month. You'll be glad of that as the year progresses.
It can never be truly said that there is a wrong time of year for used car shopping, but around or immediately after the holidays is a time when car prices tend to have more wiggle room than usual. If the holidays have passed, but you still find yourself in need of a vehicle, act now. It is likely that you'll be able to come to an accord with one of the many fine Santa Ana used car dealers.