Minivans might not be considered the flashiest vehicles on the road, but when Huntington Beach car dealers acquire a used one that's in good condition, they know that it's not likely to stick around for long. But why is that? What is it about minivans that makes them attractive, especially newer model ones that don't have a ton of miles on them?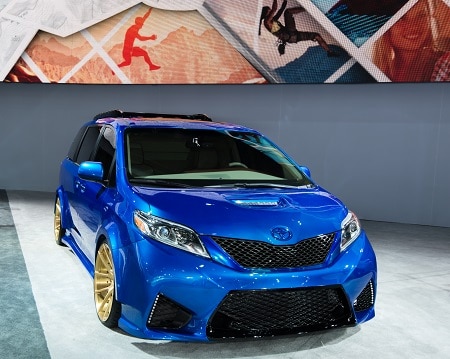 The Perfect Family Vehicles
You can go to the car dealers in Huntington Beach, and you might be attracted to a stylish sports car. But what if you have a family of five or six that you're constantly driving around?
Big families need a place to put everyone. If you have a partner and three or four kids, or even more, then you're going to need something large enough to accommodate everyone when it comes time for that trip to everyone's favorite pizza restaurant on Saturday night. If you're an athletic bunch, then you might decide to pile in and take everyone hiking on the weekend. What if you have a couple of relatives that you like to take along as well? Minivans provide that versatility that you're going to need.
Durability
It's also worth noting that minivans in Huntington Beach can take a beating and keep on going. You might be a superb driver, but what about when all of those youngsters start getting behind the wheel?
In some respects, it may be easy to teach your kids to drive with a smaller car. On the other hand, if they're in a minivan and they happen to graze a shopping cart in the grocery store parking lot, vans are designed to take that impact. There are also a lot of safety features that come with modern Toyota minivans because the company understands that vehicles of this nature are likely to be rolling around full of passengers.
Good Deals Abound
The other reason that you may want to go to the Huntington Beach car dealers with a minivan in mind is that you're likely to get a better deal on one than you might on an SUV or a crossover. It's probably true that the minivan is not as popular now as it was in the 1980s, but that can work to your advantage. You should be able to land one at a reasonable price.
Huntington Beach residents all have different familial situations, and the minivan is not going to be for everyone. But if you've got a sizeable family and you find yourself pulling chauffeur duty more often than not, it just might be the way for you to go.