In Santa Ana, CA, people look for new and used vehicles every day, and it stands to reason that the priorities are going to be different for any two of them. After all, some of those who head to the car dealers are going to be looking for family vehicles. Others will need something for work, or they might want something stylish that's going to get them some attention when they cruise through their neighborhood.
Regardless of what your intentions are for your car, though, there are some safety features that you should be sure that it has. While some of the most modern innovations are not yet required by law, you should be sure, at a minimum, that your vehicle comes with the following.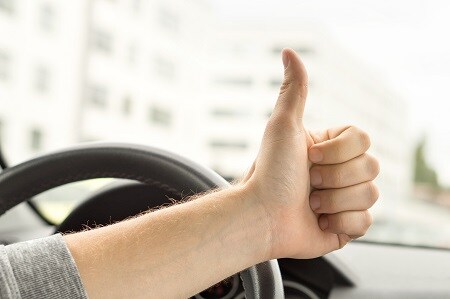 ESC
ESC is also known as electronic stability control, and any of the car dealers in Santa Ana CA, will surely tell you how vital it is. If you're forced to jam on the brakes suddenly or you must swerve to avoid a collision, it is your car's ESC that allows it to cling to the road. If your vehicle doesn't have it, then there is a much higher chance of you overturning and suffering a catastrophic injury.
While virtually all modern vehicles have ESC, if you're buying a significantly older used car, it might not come with it. If you've discovered that the one you've selected doesn't have it, then, by all means, discard it and move on to another option. Your safety and that of anyone else in the vehicle should be at the forefront of your mind.
ABS
ABS is an anti-lock braking system, and these have made a real difference in preventing car crashes since they were first introduced. Most of them come with Brake Assist, which is what lets the car know based on the urgency with which you are pressing on the brakes whether you're in an emergency.
If Braking Assist determines that you are, then it sends additional brake pressure to halt vehicle momentum sharply. It's this feature that prevents the wheels from locking up, and if you're on the highway, for instance, and someone in front of you jams on their brakes, this is what prevents you from plowing into them.
Like ESC, anti-lock braking systems are a standard feature of modern cars, but it still doesn't hurt when you're visiting the car dealers in Santa Ana, CA for you to ask them about whether a vehicle that you like has it.
If you're uncertain about any of the other safety features that a vehicle might have, you can either do some research online before heading to the dealership or else you can look through the manual, assuming it comes with one. Remember that if you're getting the car used, the manual might have been lost or misplaced by the previous owner.
You should prioritize automotive safety. We all want a car that looks nice and will get us some positive attention, but if you're ever in an emergency on the road, those safety features are going to matter a lot more than whether the vehicle is turning a