Toyota has been a trusted brand for so long that any time you hear the name, you know you're going to be talking about a quality vehicle. Whether it's compacts, midsize cars, trucks, or SUVs, if you buy a Toyota in Huntington Beach then you know you're going to be pleased with what you get.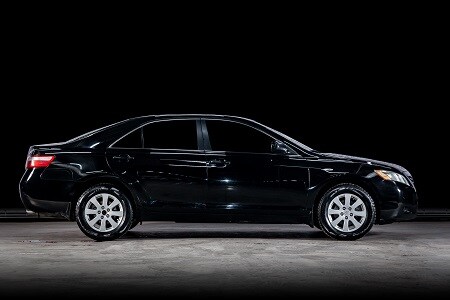 But is there a model that's selling better than the others in 2019? Is there a Toyota vehicle that is a cut above the rest? There is, at least according to auto sales for 2018 and the first couple of months of 2019. The winner is Camry, which perhaps shouldn't come as that big of a surprise.
The Camry Advantage
Huntington Beach residents made the Camry a best seller for all of last year, and sales in Q1 of 2019 seem to indicate that trend will continue. Camry came out with a new model in the fall of last year, and the latest version of this midsize sedan was as comfortable and dependable as previous versions. The overall package remains affordable when compared to midsize cars with similar features, and the sporty interior and sharp styling make Camry a head-turner for sure. Of the various Camry varieties that are on the road, though, the one that people seem to gravitate to the most is the XSE.
The XSE Model
The Camry XSE has chiseled surfaces and sweeping curves, but the integrated rear spoiler and the sport side rocker panels are what attract many auto enthusiasts with an eye for detail. The grille is available in black gloss, and you can get a sport mesh insert if the aesthetic appeal is as important to you as horsepower and resale value.
The XSE also sports dual exhaust and quad chrome tips, along with 19-inch alloy wheels. 40-series tires round out the appearance of a luxury car, but you won't pay luxury car prices. On the safety side of things, the Bi-LED combination headlights can cut through the dense fog and pitch blackness with equal ease.
The choice seems to be clear for the residents of Huntington Beach: the Toyota Camry is the vehicle of choice, just as it has been for many years. It is not something to be taken for granted that one model of car has dominated the market for so long. Each new edition of Camry tries to take the best of the classic versions that came before and integrate the best of what's new. Test drive a Camry today, and you'll see what we mean.