If there is one thing that can ruin your day and your good mood, it's the tire that gets punctured when you least expect it. Certainly, you may already know how to change a flat tire. But the idea would be not to have to do it. There are simple techniques to spot a damaged tire that way you're ready when it plays a bad trick on you.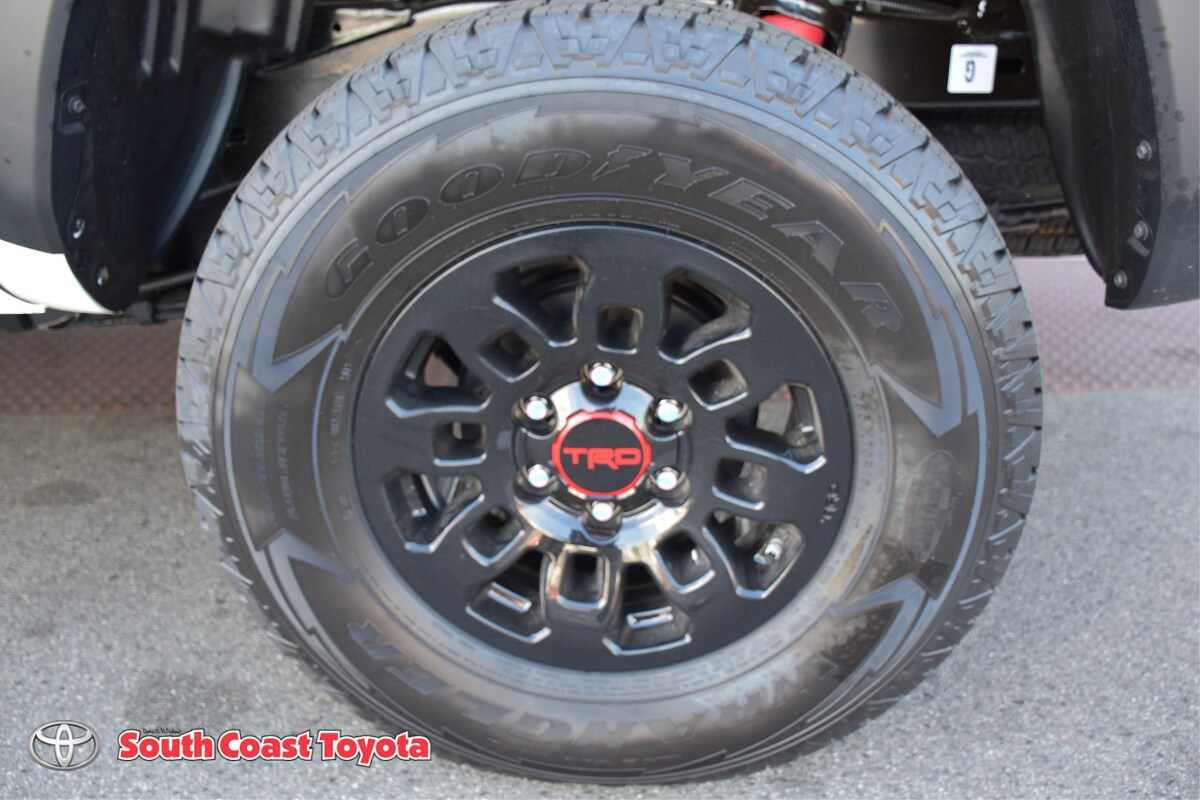 What causes a punctured tire?
Bad pressure
Your tires are designed to be used at a certain pressure, and this is based on the model of the car, its engine, and the size of the tire. A pressure that does not meet the standards of your tires causes abnormal wear of the rubber, over consumption of fuel, and accelerated aging of the tire, all resulting in a consequent risk of puncture.
Under inflation
A deflated tire, even a slight one at that, can't withstand the weight of the load less well. Abnormal wear on the sides or even sidewalls of the tire will quickly appear. It is therefore likely to overheat and burst. Another symptom would be the appearance of a tire hernia: it is a lump that appears on the damaged sidewall of the tire and increases the risk of punctures, or even bursting. Know that a hernia is not repairable. It is therefore necessary that you change the tire completely.
Over-inflation
Over-inflated tires can also cause rapid wear on the tread (center), which can weaken the rubber and tear the tire at any time.
Tire wear
Tire wear is a very common cause of punctures: we dally changing our tires, we wait for the last moment, until it's too late.
Notch or violent shock
Sometimes you just cannot anticipate the puncture while driving. Your tires are not foolproof, even if you take the utmost care. A clash with a sidewalk or sharp object can create a cut. In this case, the tire deflates immediately and needs to be changed as soon as possible.
6 Tips To Avoid A Puncture
Take these simple steps, so you do not have to deal with the unexpected immobilization of your vehicle and the ensuing troubles:
1. Know how to evaluate and identify abnormal wear
To evaluate the wear of your tires, nothing is simple. Witnesses are present on the eraser, inside the grooves and they measure 1.6mm, which is the legal minimum of wear. If the rubber on your tires gets closer to this measurement, consider replacing them quickly. Tires that are too smooth are dangerous and illegal to use in driving.
How to proceed?
Have the Toyota dealer in Huntington Beach analyze your tires: the wear must be homogeneous on all the rubber in contact with the road. If this is not the case, it certainly comes from a bad pressure (wear in the middle of the tread or on its sides) or a mechanical anomaly such as a defect of parallelism (asymmetrical wear) or of balancing (faceted wear, localized).
2. Regularly check the pressure of your tires
Few people know that tire pressure should be checked every month. That's a lot, and we bet you are like us: you have better things to do than regularly checking the pressure of your car tires. However, this little time lost is nothing compared to what you would lose in case of unexpected puncture ... Moreover, in case of a sudden change in temperature, it is also necessary to quickly check the pressure of your tires. If you are unsure how to proceed, then go to a Toyota dealer in Huntington Beach for professional advice.
3. Regularly check the geometry and balancing
The parallelism of the wheels can be damaged during shocks or rolling on irregular surfaces. It is important to have it checked to avoid abnormal and premature tire wear. A good balance is also essential: it helps to reduce vibrations and thus increase the longevity of your tires. From time to time, also think of getting the wheels of your vehicle swapped from the service center in Huntington Beach to homogenize their wear.
4. Choose and Purchase Quality Tires
There are many models and brands, at more or less affordable prices, as many firms tend to offer a large number of tire brands. As is often the case, the quality depends on the investment you made. Check with the Toyota dealer in Huntington Beach which tires have the best advertised mileage performance. Think about it: investing in quality tires can often prevent unexpected future costs.
When buying a used vehicle, do not forget to check the quality of its tires: if they are already worn, you should quickly get hold of your wallet to replace them.
5. Adopt a measured driving style
He who wishes to travel far ought to take care of his driving style. Do not drive your vehicle in such a rush often. Gentle driving extends the life of your tires. Avoid sudden braking, clear acceleration, sharp bends at high speed and sustained speed over long distances as much as possible.
6. Use an anti-puncture treatment
The anti-puncture preventive gels are a great choice, as many solutions exist on the market. After injection via the inflation valve, the gel usually forms a film inside the tire which will prevent future perforations, even deep ones. The gel acts only if the cut is on the tread though. In the event of a tear in the sidewall, the treatment is ineffective. The anti-puncture bomb is also another effective solution in this regard. If, despite all your precautions, one of your tires gives up at an unexpected time, you have a spare solution: the puncture-resistant bomb. This usually spreads inside the flat tire via the inflation valve to seal any possible hole. Make sure that the cutting object has been removed from the rubber and that your tires are "tubeless." As for preventive freezing, most puncture-resistant bombs act only for perforations located at the level of the tread. Finally, do not forget that it is a backup solution; You will then have to go to the Toyota dealer in Huntington Beach for repair or replacement of your damaged tire.
In conclusion, you ought to take adequate care of your tires, while knowing how to identify their signs of weakness. This is quite important because your tires deserve all your attention. Do not forget that they are the only contact between your car and the road.