What is Toyota Gazoo Racing?
Toyota's history in motorsports started about 60 years ago where they prioritized supreme racing capability and embodied the concept of 'Roads Build People and People Build Cars.' Toyota wants to refine every aspect of its cars on roads around the world and applies knowledge and technology gained to improve the lineup. All of this leads to making vehicles ever-better in pursuit of premium experiences.
Toyota Gazoo Racing participates in many races, including those in the NLW series held at Nürburgring, leveraging what they learn from each race towards making better and faster cars. From the WRC - FIA World Rally Championship to the Dakar Rally and WEC - FIA World Endurance Championship, participation puts Toyota on the map and showcases what the lineup can do.
The purpose of Toyota Gazoo Racing is to ensure that the world knows how the Toyota lineup can perform. With the GR series of sports cars, the company has enjoyed an initiative that broadens Toyota's perspective and deepens the experience. Thanks to that knowledge, models like the GR86 and GR Supra have developed into true sports cars packed with innovative technology and pumping with the thrill of speed and performance. Explore what makes these options so special below!
Toyota GR Supra
A pure sports car, the GR Supra won't put your need to burn rubber second to anything. The lineup comes with a 3.0-liter twin-scroll straight-six engine that chews up the miles and makes it easy to speed along the course. Precise vehicle control is made possible by a highly-rigid suspension system that facilitates minute springs movements.
In true pure sports car fashion, the Toyota GR Supra's priority was placed on wheelbase, track width, and center of gravity to ensure superior handling and stable cornering. The design pays tribute to Gazoo Racing's sports car heritage, using concepts like a double-bubble roof to reduce wind resistance. The condensed body design boasts a muscular presence that attracts attention anywhere you go. In short, the GR Supra was made to race, and it won't sell itself short.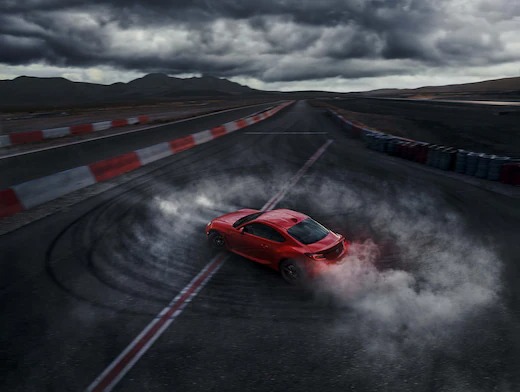 Toyota GR86
The Toyota 86 was born to drive, so it stands to reason that the GR86 is even more of a good thing. Honed by the racing team to deliver under extreme conditions, the GR86 excites you every time you climb behind the wheel. The GR86 comes with a 2.4-liter engine that delivers a 0-60 mph acceleration in about 6.3-seconds.
An aerodynamic performance is offered through front air outlets and side sill spoilers for better performance. Front-end road-holding and rear-end stability help create an environment that delivers responsive and steady handling. With a low center of gravity and low, horizontal underbody, the GR86 responds quickly to your prompts and allows you to take control of your drive to the best of your degree.
Upgrade Your Drive with Toyota Gazoo Racing
The Toyota Gazoo Racing lineup was made to split the wind and take control of the track, wherever your travels take you. If you're looking for a similar experience to these pure sports cars, we recommend taking a look through the Toyota 86 and Toyota Supra - our available options deliver the spirit of these Gazoo Racing models that you're sure to enjoy. Reach out to our team today to learn more about what Toyota Gazoo Racing means!